Back to Blog
Blue Sky Ventures Into CBD
Blue Sky Hemp Ventures, an emerging leader in hemp processing, received its Health Canada Standard Processing License in 2020 and has since successfully launched its production line of high-quality cannabinoid extracts. The move into CBD takes Blue Sky one step closer in its vision towards whole plant utilization, using the hemp's grain for superfoods, stalks for sustainable industrial materials, and now, its flower for CBD extraction.
Blue Sky's main focus will be providing bulk quantities of high-quality Cannabidiol (CBD) extracts from industrial hemp, but the company will also provide toll extraction services for Canadian Hemp and Cannabis producers. Its state-of-the-art facility in Saskatoon has an input capacity of 200,000 kg/year and is easily scalable – allowing the company to continue to meet the growing needs of the market.
Blue Sky CBD extraction facility
"Our business is among the first to pursue three revenue streams – fibre, food and extracts – from the same hemp crop. This is a big moment for the company and its growing partners. As one of the very few large-scale licensed extractors in Canada, it provides us access to the high-value cannabinoid market which will generate significant revenue that hemp growers cannot access alone – they need a licensed extractor like Blue Sky to access the CBD market."
Blue Sky's integrated, end-to-end approach to processing broad-acre-grown industrial hemp is a game-changer that is expected to drive a substantial cost reduction in Canadian cannabinoid products. Blue Sky's proprietary process begins at its plant-handling facility located outside of Rosetown, Saskatchewan. This first-of-its-kind facility can process baled hemp or loose chaff to reduce biomass volume by up to 90% and increase CBD potency levels up to three times, allowing for more efficient extraction and the ability to capture seed and fibre for inputs into its food and industrial products.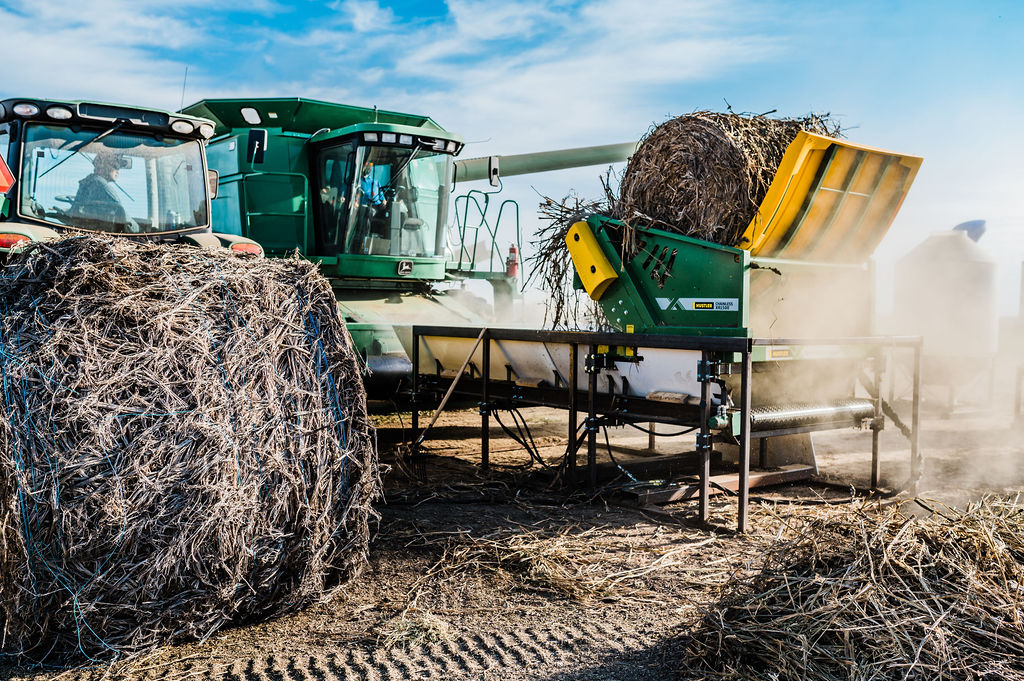 Blue Sky Hemp Biomass Processing
This unique approach of 'whole plant utilization' not only provides Blue Sky a structural cost advantage but additional value to its farming partners, while sequestering large amounts of Co2. "We expect the revenue growth from extraction sales to drive production of more hemp acres and primary processing jobs in rural communities throughout the prairies," stated Andrew Potter.
Blue Sky has been operating a GFSI-certified hemp food facility since 2018, which processes hemp seed into superfoods such as hemp hearts (hulled hemp seeds), hempseed oil and hemp protein powders, which are sold throughout the world. Potter added, "With our food and extraction facilities now running, we'll focus on developing fibre conditioning systems in the next several months, which will allow us to supply hemp fibre and hurd to makers of industrial products, textiles and potentially, to be used as a renewable energy source, plastic displacement input and wood pulp alternative."
First of its Kind Cannabinoid Extraction Facility Opens in Saskatoon: Food In Canada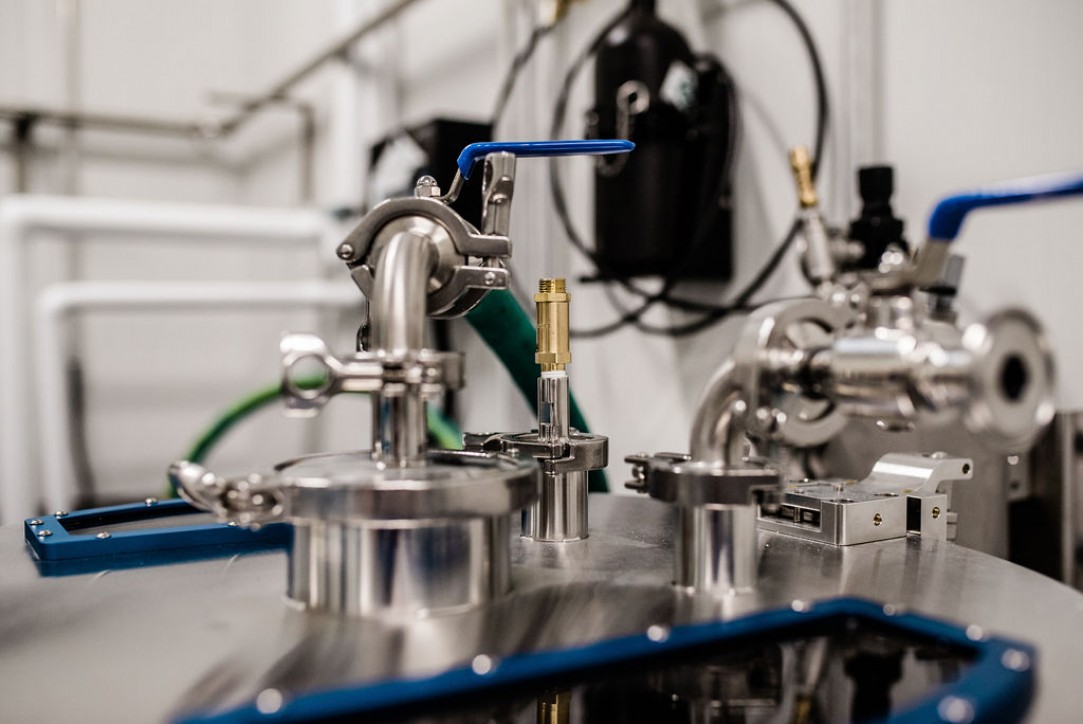 President and CEO, Andrew Potter, who co-founded the company in 2017, is excited to show hemp can change the world:
"Hemp is one of the oldest industrial crops in the world, and after more than 70 years of prohibition, it's back in the mainstream, and the sheer amount of application possibilities is pretty amazing", commented Potter.
Blue Sky is making its name as a trendsetter as industrial hemp approaches its most major growth phase. Demand for hemp superfoods is growing at 15%-20% a year – driven by increasing consumer demand for plant-based proteins and whole grains.
CBD extract is already estimated to be a $3.9 billion market in North America, with expectations of reaching $9.6 billion by 2025. Blue Sky is well-positioned to take a large share of this. Potter advised that as demand for plant-based protein, natural medicines, and sustainable industrial products grows, "it seems the sky truly is the limit for Blue Sky Hemp Ventures."


Back to Top